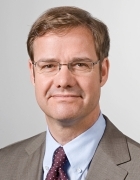 Academic Career and Research Areas
Professor Halle (b. 1962) has been a full professor of preventive and rehabilitative sports medicine at the TUM School of Medicine since 2003 and is also a staff member of the TUM Department of Sport and Health Sciences. He teaches medical students at TUM and LMU and students studying sport at TUM. The department runs a university outpatient clinic for preventive cardiology, rehabilitation and internal sports medicine and treats top athletes in cooperation with the Bavarian Olympic Training Center. His research interests lie in the fields of cardiology, metabolism and sports medicine.
After studying medicine at Kiel University (Christian-Albrecht-Universität), the University of Florida Medical School, Gainesville, U.S.A. and King´s College of Medicine and Dentistry, London, Professor Halle completed his studies at Freiburg University (Albert-Ludwig-Universität) where he continued his training in internal medicine and sports medicine. He acquired his German medical board certification in cardiology at the University Hospital in Göttingen.
Awards
Carl-Diem-Plakette des Deutschen Sportbundes, Berlin (2000)
van Aaken-Förderpreis, Berlin (1996)
Martti J. Karvonen Young Investigator Award, Kuopio, Finnland (1996)
Arno-Arnold-Förderpreis der Deutschen Gesellschaft für Sportmedizin (1993)
Förderpreis der Deutschen Herzstiftung, Frankfurt/M. (1991)
Nickel T, Vogeser M, Emslander I, David R, Heilmeier B, Op den Winkel M,
Schmidt-Trucksäss A, Wilbert-Lampen U, Hanssen H, Halle M: "Extreme exercise
enhances chromogranin A levels correlating with stress levels but not with
cardiac burden". Atherosclerosis. 2012; 220(1): 219-222.
Edelmann F, Gelbrich G, Düngen HD, Fröhling S, Wachter R, Stahrenberg R,
Binder L, Töpper A, Lashki DJ, Schwarz S, Herrmann-Lingen C, Löffler M, Hasenfuss, G, Halle M, Pieske B: "Exercise training improves exercise capacity and diastolic function in patients with heart failure with preserved ejection fraction: results of the Ex-DHF (Exercise training in Diastolic Heart Failure) pilot study". J Am Coll Cardiol. 2011; 58(17): 1780-1791.
Pressler A, Haller B, Scherr J, Heitkamp D, Esefeld K, Boscheri A, Wolfarth B,
Halle M: "Association of body composition and left ventricular dimensions in elite
athletes". Eur J Cardiovasc Prev Rehabil. 2011 Sep 1. [Epub ahead of print]
Hanssen H, Nickel T, Drexel V, Hertel G, Emslander I, Sisic Z, Lorang D,
Schuster T, Kotliar KE, Pressler A, Schmidt-Trucksäss A, Weis M, Halle M:
Exercise-induced alterations of retinal vessel diameters and cardiovascular risk
reduction in obesity". Atherosclerosis. 2011; 216(2):433-439.
Holzapfel C, Siegrist M, Rank M, Langhof H, Grallert H, Baumert J, Irimie C,
Klopp N, Wolfarth B, Illig T, Hauner H, Halle M.: "Association of a MTNR1B gene
variant with fasting glucose and HOMA-B in children and adolescents with high
BMI-SDS." Eur J Endocrinol. 2011; 164(2): 205-212.
print view