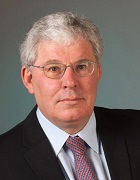 Prof. Dr. Gerhard Plasonig
Honorary Professor at TUM since 2009
Field
Entrepreneurial Finance
Career
Professor Plasonig has an undergraduate degree in automotive engineering and a master's degree and doctorate in economics and business administration from the University of Vienna. In 1987 and 1988 he was a Fulbright doctoral fellow at the Massachusetts Institute of Technology's Sloan School in Cambridge/USA.
Professor Plasonig is founder and CEO of Swiss technology company GP International SA (GPI) and is on the board of several GPI spin-outs. In his role as co-founder of medical technology company WoodWelding SA he set up a global technology platform focused on materials science. Before starting GPI, Professor Plasonig worked for seven years with Generics (Inter Ikea Group) in Boston/USA and Cambridge/UK. During this time he served on the Board of Scientific Generics Ltd for four years. He was responsible for Generics' client projects and business development in North America, Continental Europe and Asia. Prior to joining Generics he worked for two years with Pugh Roberts Associates (PA Technology Group), a technology consultancy in Boston/USA.
He is currently an honorary professor at TUM. He has also been a lecturer and researcher at the Vienna University of Economics and the Technical University of Vienna.
Functions
Managing Director, GP International AG (since 1998)

Delegate of the Board, WoodWelding SA (since 1999)

Delegate of the Board, SpineWelding SA (since 2004)

Managing Director, SportWelding GmbH (since 2010)

Member of the Board, Scientific Generics Ltd. (1994-1997)
Awards
Spine Technology Award (USA, 2009)
Swiss Economic Award (2006)
Swiss Med Tech Award (2005)
Swiss Technology Award (2000)
Vienna University of Economics and Business - WU (1988)
print view