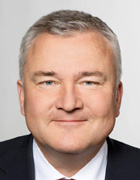 Prof. Dr. Josef Schrädler
Honorary Professor at TUM since 2008
Field
Business Administration
Career
Professor Schrädler studied business administration from 1984 to 1991 at LMU Munich. He majored in industrial business administration and empirical research in business administration.
After completing his studies and until 1995 he worked as a freelance consultant for Unternehmensberatung Weihenstephan GmbH (a subsidiary of Deloitte Consulting) and Landestreuhand Weihenstephan GmbH.
Parallel to this Professor Schrädler was employed as a member of the scientific staff in the Department of Brewing and Food Industry Management where he also obtained his doctorate for his thesis entitled "Management consultancy from the point of view of organizational theory – on the necessity of a new understanding of management consultancy."
He was subsequently on the payroll of Unternehmensberatung Weihenstephan GmbH where he remained until 2000. As of 1998 he was the company's general manager (Prokurist). Since March 2000 Professor Schrädler has been director of the Bavarian State Brewery Weihenstephan. Since October 2000 he has had a teaching assignment at TUM to lecture on beverage industry management.
Functions
Director of the Bavarian State Brewery Weihenstephan (since 2000)
Consultant at Unternehmensberatung Weihenstephan GmbH (a subsidiary of Deloitte Consulting), as of 1998 the company's general manager (Prokurist) (1995-2000)
Freelance consultant at Unternehmensberatung Weihenstephan GmbH and Landestreuhand Weihenstephan GmbH (1991-1995)
print view