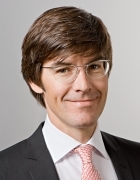 Academic Career and Research Areas
The research work of Professor Kehr (b. 1965) looks at the effects of goals and subconscious motives, the role of will power and self-regulation, fears and overcoming them, and the effects of visions and leadership styles on motivation.
After completing on undergraduate course in business studies at LMU Munich and the University of Montpellier, he earned his PhD and acquired his postdoctoral teaching qualification (habilitation) in psychology at LMU in 2000. He went on to conduct research at UC Berkeley as a recipient of a Humboldt Research Award. In 2002 he received a Heisenberg grant and was appointed to posts at the University of Fribourg, Switzerland and IESE in Barcelona (2003). From 2004 to 2006 he held a chair at Macquarie University in Sydney, Australia. Since 2006 he has held the Chair of Psychology at TUM. Dr. Kehr has published four monographs on his work as well as numerous articles in prestigious German and international publications. Since 2008 he has organized the Munich Symposium on Motivation (MSM) at TUM, a conference that brings together leading international researchers.
Awards
Visiting Fellow der University of New South Wales, Sydney (2009)
Highly Commended Award by EmeraldLiteratiNetwork (2008)
Nominierung für den Newman-Award der Academy of Management (2003)
Heisenberg-Fellowship der DFG (2002)
Humboldt-Fellowship (2001)
Key Publications
Schattke K, Koestner R, Kehr HM: "Childhood correlates of adult levels of incongruence between implicit and explicit motives." Motivation & Emotion.in press.
Kehr HM: "Integrating implicit motives, explicit motives, and perceived abilities: The compensatory model of work motivation and volition." Academy of Management Review. 2004; 29: 479-499.
Kehr HM: "Implicit/explicit motive discrepancies and volitional depletion among managers." Personality and Social Psychology Bulletin. 2004; 30: 315-327.
Abstract
Kehr HM: Motivation und Volition: Funktionsanalysen, Feldstudien mit Führungskräften und Entwicklung eines Selbstmanagement-Trainings. Göttingen: Hogrefe. 2004.
print view