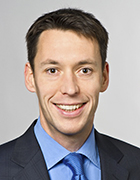 Prof. Dr. Jörg Königstorfer
Academic Career and Research Areas
The research group of Professor Königstorfer (b. 1978) analyzes companies operating in the sports and health care markets. The group analyzes managerial decisions that contribute to a healthy lifestyle. The research also focuses on the brands in the sports goods and services markets and the relationships of consumers with these brands.
Professor Königstorfer studied sport management at the University of Bayreuth and the University of California, Davis. He received his PhD from Saarland University in 2008. and has worked as a postdoctoral researcher at Saarland University and at the Smeal College of Business at Pennsylvania State University. Since 2012 he has been a full professor in the Department of Sport & Health Management at TUM. He is a member of the German-speaking Association for Sport Management, the European Association for Sport Management, the European Marketing Academy and the Association for Consumer Research.
Awards
Young Researcher Award, European Association for Sport Management Conference (2008)
Koenigstorfer J, Schmidt WFJ: "Effects of Exercise Training and a Hypocaloric Diet on Female Monozygotic Twins in Free-Living Conditions". Physiology & Behavior. 2011; 104(5), 838-844.
Abstract
Koenigstorfer J, Groeppel-Klein A, Schmitt M: "'You'll Never Walk Alone' – How Loyal Are Soccer Fans to Their Clubs When They Are Struggling Against Relegation?" Journal of Sport Management. 2010; 24(6): 649-675.
Abstract
Koenigstorfer J, Groeppel-Klein A, Kunkel, T: "Attractiveness of National and International Football Leagues – Perspectives of Fans of 'Star Clubs' and 'Underdogs'". European Sport Management Quarterly. 2010; 10(2): 127-163.
Abstract
Uhrich S, Koenigstorfer J: "Effects of Atmosphere at Major Sports Events – A Perspective from Environmental Psychology". International Journal of Sports Marketing & Sponsorship. 2009; 10(4), 325-344.
Abstract
print view