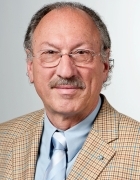 Academic Career and Research Areas
The research activities of Prof. Magel (b. 1944) center on theories, methods and processes for forward-looking village renewal and participatory landscape planning. He also examines conflict-resolving land management in public infrastructure schemes (hydraulic engineering and road construction, residential planning, nature and water conservation, etc.). He is especially interested in analyzing land management and land administration in an international context. He set up the international postgraduate masters program "Land Management and Land Tenure in Urban and Rural Areas for Professionals" to examine this and other topics.
Prior to his appointment as full professor at TUM (1998), Prof. Magel served as Head of Department and Director General of the Bavarian Administration for Rural Development in the Bavarian State Ministry of Food, Agriculture and Forestry. One of his achievements during this time was the creation of the Bavarian Village Renewal Program. From 1986, he also lectured at TUM and was appointed honorary professor in 1993.
Awards
Commander of Royal Order of SOWATHARA, Königreich Kambodscha (2010)
Staatsmedaille in Gold des Bayerischen Staatsministeriums für Ernährung, Landwirtschaft und Forsten (2009)
Helmert Gedenkmünze des Deutschen Vereins für Vermessungswesen (2009)
Bayerischer Verdienstorden (2007)
Hans-Kudlich-Preis der Österreichischen Gesellschaft für Land- und Forstwirtschaft (1988)
Key Publications
Magel H: "Grund und Boden - Salz und Engpass jeder gesellschaftlichen und wirtschaftlichen Entwicklung". ZfV. 2010; 1: 1-10.
Magel H: (2004): "Urban-rural-interrelationship for sustainable development. Stadt-Land-Beziehung für die Nachhaltige Entwicklung". Geomatik Schweiz. 2004; 1: 19-24.
Magel H: (2003): "Landmanagement – Die neue Herausforderung an Bodenordnung und Landentwicklung". Flächenmanagement und Bodenordnung. 2003; 1: 11-15.
Magel H: Dorferneuerung in Deutschland. Frankfurt a. M.: DG Bank, 1991.
Magel H: "Zum Stellenwert der Landschaftsplanung in der Flurbereinigung". ZfV. 1988; 3: 13.