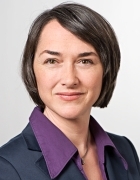 Academic Career and Research Areas
Professor Seidel is active in two research areas. The first area is instruction, with a focus on the video-based analysis of teacher-student interactions. The second area concentrates primarily on teachers. For this purpose, media-based tools are developed and tested with the aim of improving teacher training. The objective is to enhance understanding of learning-promoting teaching and effective teacher training.
After studying psychology at the University of Regensburg and Vanderbilt University (Nashville, Tennessee), Professor Seidel was awarded a doctorate at the Institute for Science and Mathematics Education (IPN) in Kiel in 2002. He was appointed to the position of junior professor of teaching research in 2003. Prior to assuming the position of professor at TUM, she was a visiting professor at Stanford University (2005-2006) and held the Chair of Educational Psychology at the University of Jena (2007-2009). Professor Seidel is a member of the European Association for Research on Learning and Instruction and the American Educational Research Association. She has been a member of the Research Committee of the German University Rectors' Conference since 2009.
Awards
Review of Research Award of the American Educational Research Association (AERA) (2008)
Nachwuchsförderpreis der Jacobs Foundation (2005)
Nachwuchspreis der Fachgruppe Pädagogische Psychologie der Deutschen Gesellschaft für Psychologie (2003)
Trainingsstipendium des Center of Excellence Women and Science (CEWS) im BMBF Programm "Anstoß zum Aufstieg" (2003)
Key Publications
Seidel T, Stürmer K, Blomberg G, Kobarg M, Schwindt K: "Teacher learning from analysis of videotaped classroom situations: does it make a difference whether teachers observe their own teaching or that or others?" Teaching and Teacher Education. 2011; 27: 259-267.
Abstract
Seidel T, Shavelson R J: "Teaching effectiveness research in the last decade: Role of theory and research design in disentangling meta-analysis results". Review of Educational Research. 2007; 77(4), 454-499.
Abstract
Seidel T, Prenzel M: "Wie Lehrpersonen Unterricht wahrnehmen und einschätzen – Erfassung pädagogisch-psychologischer Kompetenzen bei Lehrpersonen mit Hilfe von Videosequenzen". Zeitschrift für Erziehungswissenschaft, Sonderheft 8. 2007:201-218.
Abstract
Seidel T, Prenzel M: "Stability of teaching patterns in physics instruction: Findings from a video study". Learning and Instruction. 2006; 16(3): 228-240.
Abstract
Seidel T, Rimmele R, Prenzel M: "Clarity and Coherence of Lesson Goals as a Scaffold for Student Learning". Learning and Instruction. 2005; 15(6): 539-556.
Abstract