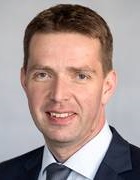 Academic Career and Research Areas
CD8+ T cells are a key component in the naturally occurring immune protection against viral and many bacterial infections and against malignant diseases. My laboratory aims to unravel new molecular mechanisms and strategies to more effectively engage T cells for prophylactic and therapeutic purposes. On this basis we seek to develop new treatment options for diseases in humans and livestock. Furthermore, we investigate how immune cells impact organ physiology and how they contribute to pathophysiological processes. To this end, we utilize a combination of genomics, systems biology, cellular immunology and molecular cell biology.
Prof. Zehn studied medicine at the Humboldt University of Berlin from 1996 to 2004. Afterwards he spent 5 years as a postdoctoral researcher at the University of Washington/Seattle. In 2009 he joined the division of Immunology at the Centre Hospitalier Universitaire Vaudois (CHUV) of the University of Lausanne. A year later he was appointed Assistant Professor. In 2013 he received a professorship sponsored by the The Swiss National Science Foundation (SNF). In 2015 he was appointed Professor at the TUM and in the same year, he relocated his laboratory to the TUM campus in Weihenstephan.
Awards
ERC Consolidator Grant (2017)
Georges-Köhler-Prize, German Society for Immunology (2015)
Acteria EFIS Early Career Research Prize in Immunology (2015)
ERC Starting Grant (2013)
SNF-sponsored professorship (2013)
Key Publications
Utzschneider DT, Alfei F, Roelli P, Barras D, Chennupati V, Darbre S, Delorenzi M, Pinschewer DD, Zehn D: "High antigen levels induce an "exhausted" phenotype in a chronic infection without impairing T cell expansion and survival". Journal of Experimental Medicine. 2016; 213(9): 1819-1834.
Abstract
Utzschneider DT, Charmoy M, Chennupati V, Pousse L, Ferreira DP, Calderon-Copete S, Danilo M, Alfei F, Hofmann M, Wieland D, Pradervand S, Thimme R, Zehn D, Held W: "T Cell Factor 1-Expressing Memory-like CD8(+) T Cells Sustain the Immune Response to Chronic Viral Infections". Immunity. 2016; 45(2): 415-427.
Abstract
Utzschneider DT, Legat A, Fuertes Marraco SA, Carrié L, Luescher I, Speiser DE, Zehn D: "T cells maintain an exhausted phenotype after antigen withdrawal and population reex-pansion". Nature Immunology. 2013; 14(6): 603-10.
Abstract
Enouz S, Carrié L, Merkler D, Bevan MJ, Zehn D: "Autoreactive T cells bypass negative selection and respond to self-antigen stimulation during infection". Journal of Experimental Medicine. 2012; 209(10): 1769-79.
Abstract
Zehn D, Lee SY, Bevan MJ: "Complete but curtailed T cell response to very low affinity antigen". Nature. 2009; 458(7235): 211-214.
Abstract