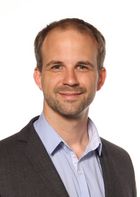 Academic Career and Research Areas
The research of Dr. Ussar (*1979) is centered on the metabolic function of adipose tissue in the transition from obesity towards the metabolic syndrome. It is well established that obesity can result in pathological changes in adipocytes and inflammation, which are causally linked to the development of the metabolic syndrome. In this context, Dr. Ussar is focused on how various environmental signals are integrated at the cell surface of adipocytes to regulate whole body metabolism. The aim of his studies is to develop novel therapeutic approaches to maintain adipose tissue health as means to prevent the development of metabolic complications. Dr. Ussar studied Biology at the University of Vienna and received a PhD from LMU, for his work at the Max-Planck Institute of Biochemistry in the lab of Prof. Faessler. In 2009, supported by a HFSP fellowship, Dr. Ussar joined the lab of Prof. C. Ronald Kahn at the Joslin Diabetes Center, Boston. Since 2014, Dr. Ussar is heading the independent junior research group "Adipocytes & Metabolism" at the Helmholtz Center Munich.
Awards
• President's Oral Presentation, Chicago, USA, 73rd Scientific Session, American Diabetes Association (2013)
• Junior Research Award for Mouse Genetics, Munich Germany Max Planck Institute of Biochemistry (2009)
• Human Frontiers Long Term Fellowship Human Frontiers Science Program (2009)
• Ph.D. thesis awarded 'summa cum laude' Ludwig-Maximillians University, Munich, Germany (2008)
• Ussar S, Griffin NW, Bezy O, Fujisaka S, Vienberg S, Softic S, Deng L, Bry L, Gordon JI, Kahn CR: Interactions between Gut Microbiota, Host Genetics and Diet Modulate the Predisposition to Obesity and Metabolic Syndrome Cell Metabolism. 2015; 22(3):516-30
Abstract
• Ussar S, Lee K, Dankel SN, Boucher J, Haering MF, Kleinridders A, Xue R, Macotela Y, Cypess AM, Tseng YH, Mellgren G, Kahn CR: Asc-1, PAT2 and P2RX5 are novel cell surface markers for white, beige and brown adipocytes, Sci. Transl. Med.2014; 6(247):247ra103
Abstract
• Ussar S, Bezy O, Bluher M, Kahn CR: Glypican-4 Enhances Insulin Signaling Via Interaction with the Insulin Receptor and Serves as a Novel Adipokine, Diabetes.2012; 61(9):2289-98
Abstract
• Ussar S, Moser M, Widmaier M, Rognoni E, Harrer C, Genzel-Boroviczeny O, Fassler R: Loss of Kindlin-1 causes skin atrophy and lethal neonatal ulcerative colitis. PLoS Genetics; 2008 Dec;4(12):e1000289
Abstract
• Kruger M, Moser M, Ussar S, Thievessen I, Luber C, A, Forner F, Schmidt S, Zanivan S, Fassler R, Mann M : SILAC mouse for quantitative proteomics uncovers kindlin-3 as an essential factor for red blood cell function. Cell, 2008; 134: 353-364.
Abstract