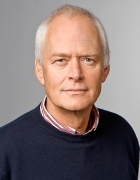 Academic Career and Research Areas
The research of Prof. Schnyder (b. 1954) explores the carbon balance of grassland plants and ecosystems. He also studies the related nutrient and hydrologic balance processes from cell growth to ecosystem processes. His particular interest lies in the relationships between photosynthesis, carbon allocation and respiration, which determine, among other things, the period for which carbon is retained in the biosphere. Using long-term plant and animal archives, he studies the impact of recent climate change on water use efficiency and the C3/C4 composition of grassland. This work involves the use of stable isotope methods in natural and artificial enrichment.
Prof. Schnyder studied agricultural science at the Swiss Federal Institute of Technology (ETH) Zurich and did his doctorate there in 1984. A grant from the Swiss National Science Foundation enabled him to work at the University of Missouri, Columbia (1985/86). After qualifying as a lecturer at the University of Bonn (1990), he lectured at the University of Natural Resources and Life Sciences in Vienna (1993/94). In 1994, he accepted the position of Chair of Grassland Science at TUM. Prof. Schnyder has declined offers from the University of Natural Resources and Life Sciences in Vienna and ETH Zurich.
Awards
Visiting Research Professor, Department of Plant Ecophysiology, University of Paris-Orsay (2001)
Dale Smith Lecturer, Department of Agronomy, University of Wisconsin-Madison, USA (1999)
Scholar Swiss National Science Foundation (1985-1986)
Key Publications
Barbosa ICR, Köhler I, Auerswald K, Lüps P, Schnyder H: "Last-century changes of alpine grassland water-use efficiency - a reconstruction through carbon isotope analysis of a time-series of Capra ibex horns". Global Change Biol. 2010; 16: 1171-1180.
Abstract
Lehmeier CA, Lattanzi FA, Schäufele R, Wild M, Schnyder H: "Root and shoot respiration of perennial ryegrass are supplied by the same substrate pools - Assessment by dynamic 13C labeling and compartmental analysis of tracer kinetics". Plant Physiol. 2008; 148: 1148-1158.
Abstract
Schnyder H, Schäufele R, Lötscher M, Gebbing T: "Disentangling CO2 fluxes: direct measurements of mesocosm-scale natural abundance 13CO2 /12CO2 gas exchange, 13C discrimination, and labeling of CO2 exchange flux components in controlled environments". Plant Cell Environ. 2003; 26: 1863-1874.
Abstract
Schnyder H: "The role of carbohydrate storage and redistribution in the source-sink relations of wheat and barley during grain filling - a review". New Phytol. 1993; 123: 233-245.
Abstract
Schnyder H, Seo S, Rademacher IF, Kühbauch W: "Spatial distribution of growth rates and of epidermal cell lengths in the elongation zone during leaf development in Lolium perenne L." Planta. 1990; 181: 423-431.
Abstract