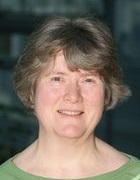 Prof. Dr. Anne Brüggemann-Klein
Academic Career and Research Areas
Prof. Brüggemann-Klein (b. 1956) conducts research into document and web engineering. The mission of her "Engineering Publishing Technology" (EPT) working group is to bridge the gap between academic concepts of web engineering and domain experts without advanced training in computer science who wish to create innovative web applications with demanding software quality requirements. EPT is working on a solution for a last-mile problem, as well as on methodologies and tools for personal web engineering. It uses domain models covering the entire development process as well as XML technology to implement the models – using domain-specific languages, among others.
After studying mathematics and Latin, Prof. Brüggemann-Klein did her doctorate in mathematics in Münster (1985). She then qualified as a lecturer in computer science in Freiburg (1993). After periods as a visiting assistant professor at the University of Waterloo and interim professor at the University of Paderborn, she became an associate professor at TUM in 1994.
Key Publications
Brüggemann-Klein A, Demirel T, Pagano D, Tai A: "Reverse Modeling for Domain-Driven Engineering of Publishing Technology". Balisage Series on Markup Technologies. 2010; 5.
Abstract
Brüggemann-Klein A, Wood D: "Balanced Context-Free Grammars, Hedge Grammars and Pushdown Caterpillar Automata". In: Proceedings of Extreme Markup Languages. 2004.
Abstract
Brüggemann-Klein A, Wood D: "One-Unambiguous Regular Languages". Information and Computation. 1998; 140 (2): 229-253.
Abstract
Brüggemann-Klein A, Klein R, Wohlfeil St: "Pagination Reconsidered". Electronic Publishing―Origination, Dissemination and Design. 1996; 8(2&3): 139-152.
Abstract
Brüggemann-Klein A: "Regular Expressions into Finite Automata". Theoretical Computer Science. 1993; 120(2): 197-213.
Abstract