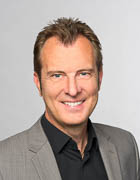 Academic Career and Research Areas
The research interests of Professor Drewes lie in the development of sustainable urban water systems for future generations. These systems include energy recovery from waste streams, membrane hybrid processes, engineered natural treatment systems, in particular groundwater recharge, water recycling and the fate and transport of emerging trace organic chemicals in the aqueous environment. His research work is conducted using laboratory and full-scale systems in close collaboration with water and waste water utilities and plant manufacturers.
Professor Drewes studied environmental engineering at TU Berlin from 1987 to 1992. He received his PhD from the same university in 1997 before going on to pursue an academic career in the USA. Funded by a German Research Foundation (DFG) grant, he worked as a postdoctoral researcher at Arizona State University (ASU). In 1999 he was promoted to serve as associate director of the National Center for Sustainable Water Supply (NCSWS). In 2001 he joined the faculty at Colorado School of Mines as an assistant professor. He was subsequently promoted to associate professor in 2006 and full professor in 2010. In 2013, he was appointed professor at TUM.
Awards
Bavarian State Medal for outstanding services for the environment (2023)
Advisory Council to the German Government on Global Change, 2020-2024 (2020)
Fellow, International Water Association (IWA) (2018)
American Water Works Association Rocky Mountain Section Outstanding Research Award, USA (2007)
Willy-Hager Award for outstanding research in the field of water and wastewater treatment, Germany (1997)
Karakurt S, Schmid L, Hübner U and Drewes JE: "Dynamics of wastewater effluent contributions in streams and impacts on drinking water supply via riverbank filtration in Germany – A national reconnaissance". Environmental Science & Technology. 2019; 53: 6154-6161.
Abstract
Miklos DB, Remy C, Jekel M, Linden KG, Drewes JE, Hübner U: "Evaluation of advanced oxidation processes for water and wastewater treatment - A critical review". Water Research. 2018; 139: 118-131.
Abstract
Li D, Sharp JO, Saikaly PE, Ali S, Alidina M, Alarawi M, Keller S, Hoppe-Jones C, Drewes JE: "Dissolved Organic Carbon Influences Microbial Community Composition and Diversity in Geographically Distinct Managed Aquifer Recharge Systems". Applied and Environmental Microbiology. 2012; 78(19): 6819-6828.
Abstract
Karakurt-Fischer S, Sanz-Prat A, Massmann G, Gerdes H, Greskowiak J, Drewes JE, Regnery J, Ederer J, Ergh M, Hübner U: "Developing a novel biofiltration treatment system by coupling high-rate infiltration trench technology with a plug-flow porous-media bioreactor". Science of the Total Environment. 2020; 722, 137890.
Abstract
Hering JG, Waite TD, Luthy RG, Drewes JE, Sedlak DL: "A changing framework for urban water systems". Environmental Science and Technology. 47(19): 10721-10726.
Abstract