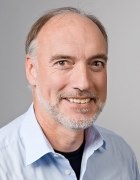 Prof. Dr. Erwin Grill
Professorship
Professor erimitus since April 1, 2023
Academic Career and Research Areas
The central topic of Prof. Grill's (*1957) research is stress physiology in plants. The focus is on the regulation of plant water balance and the metabolism of foreign substances such as pesticides. In particular, research focuses on deciphering the molecular mechanisms of water status perception and the signal transduction pathways involved, as well as the generation of plants with improved water use.
Prof. Grill studied biology at the Technical University of Munich (1983) and received his PhD from the Ludwig Maximilian University of Munich (1987). After a postdoctoral year in Munich and a two-year stay in the USA at the Plant Research Laboratory, Department of Energy, MSU, he worked as a research group leader at the Swiss Federal Institute of Technology Zurich (1990). In 1995, Prof. Grill received his habilitation and venia legendi, and since 1996 he has been head of the Department of Botany at the Technical University of Munich.
Awards
Member of the Bavarian Academy of Sciences (2011)
Member of the German National Academy of Sciences, Leopoldina (2010)
Arnold Sommerfeld Award of Bavarian Academy of Sciences, (1995)
Young Investigator Award, European Society of Biochemistry (1991)
Young Investigator Award of Biology, Academy of Sciences, Göttingen (1989)
Key Publications
Ruschhaupt M, Mergner J, Mucha S, Papacek M, Doch I, Tischer SV, Hemmler D, Chiasson D, Edel KH, Kudla J, Schmitt-Kopplin P, Kuster B, Grill E: "Rebuilding core abscisic acid signaling pathways of Arabidopsis in yeast". EMBO J. 2019; 38:e101859.
Abstract
Yang Z, Liu J, Poree F, Schaeufele R, Helmke H, Frackenpohl J, Lehr S, von Koskull-Döring P, Christmann A, Schnyder H, Schmidhalter U, Grill E: "Abscisic Acid Receptors and Coreceptors Modulate Plant Water Use Efficiency and Water Productivity". Plant Physiol. 2019; 180:1066-1080.
Abstract
Tischer SV, Wunschel C, Papacek M, Kleigrewe K, Hofmann T, Christmann A, Grill E: "Combinatorial interaction network of abscisic acid receptors and coreceptors from Arabidopsis thaliana". Proc Natl Acad Sci. 2017; 114:10280-10285.
Abstract
Yang Z, Liu J, Tischer SV, Christmann A, Windisch W, Schnyder H, Grill E: "Leveraging abscisic acid receptors for efficient water use in Arabidopsis". Proc Natl Acad Sci. 2016; 113:6791-6796.
Abstract
Ma Y, Szostkiewicz I, Korte A, Moes D, Yang Y, Christmann A, Grill E: "Regulators of PP2C phosphatase activity function as abscisic acid sensors". Science. 2009; 324, 1064-1068.
Abstract