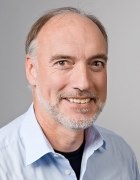 Academic Career and Research Areas
The central focus of Prof. Grill's (b. 1957) research is stress physiology in plants. This centers on how plants adapt to dry conditions and metabolize foreign substances like pesticides. His research is focused on decoding the molecular mechanisms of water deficiency perception and the signal transduction pathways involved, in particular the stress hormone abscisic acid.
Prof. Grill studied biology at TUM (1983) and did his doctorate at Munich's Ludwig Maximilian University (1988). After spending two years in the USA as a postdoctoral fellow in the Plant Research Laboratory, Department of Energy, Michigan State University, he became research group leader at the Swiss Federal Institute of Technology Zurich (1990). He qualified as a lecturer in 1995. Since 1996, Prof. Grill has held the Chair of Botany at TUM.
Awards
Member of the Bavarian Academy of Sciences (2011)
Member of the German National Academy of Sciences, Leopoldina (2010)
Arnold Sommerfeld Award of Bavarian Academy of Sciences, (1995)
Young Investigator Award, European Society of Biochemistry (1991)
Young Investigator Award of Biology, Academy of Sciences, Göttingen (1989)
Key Publications
Szostkiewicz I, Richter K, Kepka M, Demmel S, Ma Y, Korte A, Assaad FF, Christmann A, Grill E: "Closely related receptor complexes differ in their ABA selectivity and sensitivity". Plant J. 2010; 61(1): 25-35.
Abstract
Ma Y, Szostkiewicz I, Korte A, Moes D, Yang Y, Christmann A, Grill E: "Regulators of PP2C phosphatase activity function as abscisic acid sensors". Science. 2009; 324, 1064-1068.
Abstract
Christmann A, Weiler EW, Steudle E, Grill E: "A hydraulic signal in root-to-shoot signalling of water shortage". Plant J. 2007; 52,167-174.
Abstract
Blum R, Beck A, Korte A, Stengel A, Letzel T, Lendzian K, Grill E: "Function of phytochelatin synthase in catabolism of glutathione-conjugates". Plant J. 2007; 49: 740-749.
Abstract
Yang Y, Sulpice R, Himmelbach A, Meinhard M, Christmann A, Grill E: "Fibrillin expression is regulated by abscisic acid response regulators". Proc Natl Acad Sci. 2006; 103: 6061-606.
Abstract