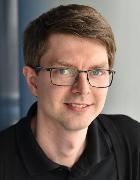 Academic Career and Research Areas
Prof. Leis (*1984) specializes in developing methods for efficient storage and processing of large amounts of data by utilizing modern hardware. This encompasses traditional database topics such as query processing, query optimization, concurrency control, and indexing. Another area of his research focuses on optimizing software systems for the cloud, with a particular emphasis on automatically minimizing operational costs.
Prof. Leis completed a degree in Information Systems in Regensburg before obtaining his Master's in Computer Science at TUM and subsequently earning his doctorate there. After serving as a professor at the universities of Jena and Erlangen, he returned to TUM as a professor in 2022.
Awards
ERC Starting Grant (2021)
IEEE TCDE Rising Star Award (2019)
Best Paper Award at ACM SIGMOD (2018)
ACM SIGMOD Dissertation Award (2018)
GI DBIS Dissertation Award (2017)
Leis V, Alhomssi A, Ziegler T, Loeck Y, Dietrich C: "Virtual-Memory Assisted Buffer Management". SIGMOD. 2023.
Abstract
Leis V, Kuschewski M: "Towards Cost-Optimal Query Processing in the Cloud". VLDB. 2021.
Abstract
Leis V, Haubenschild M, Kemper A, Neumann T: "LeanStore: In-Memory Data Management beyond Main Memory". ICDE. 2018.
Abstract
Leis V, Gubichev A, Mirchev A, Boncz P, Kemper A, Neumann T: "How Good Are Query Optimizers, Really?". VLDB. 2015.
Abstract
Leis V, Kemper A, Neumann T: "The Adaptive Radix Tree: ARTful Indexing for Main-Memory Databases". ICDE. 2013.
Abstract