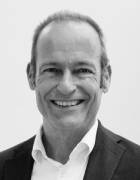 Academic Career and Research Areas
The main focus of Andres Lepik (b. 1961) is the history and theory of architecture exhibitions and contemporary developments in the field of architectures of social engagement and participatory architectural structures.
After studying history of art at the University of Augsburg, in 1987 Andres Lepik was awarded a fellowship for his doctoral studies on The Architectural Model in Italy 1353-1500 at the Bibliotheca Hertziana in Rome. Having completed a professional level trainee program at the Berlin State Museums (Staatliche Museen zu Berlin), in 1998 he became personal assistant to the general director and commencing 2004 head of the 20th/21st century architecture collection of the Art Library. In 2007 he became curator of the Architecture and Design Department of the Museum of Modern Art in New York where he curated a number of exhibitions, including Small Scale, Big Change. New Architectures of Social Engagement (2010/11). In 2011/12 he was a Loeb Fellow at the Graduate School of Design, Harvard University. On May 1, 2012 he was appointed to the Chair of History of Architecture and Curatorial Practices and as of October 1, 2012 took up the post of director of the Architecture Museum of TUM.
Key Publications
Andres Lepik, Daniel Talesnik: Who's Next - Obdachlosigkeit, Architektur und die Stadt/ ArchiTangle, 2021.
Abstract
Andres Lepik, Teresa Fankhänel: Die Architekturmaschine - Die Rolle des Computers in der Architektur/ Birkhäuser, 2020.
Abstract
Andres Lepik, Vera Simone Bader: Experience in Action - DesignBuild in der Architektur/ Detail Business Information, 2020.
Abstract
Andres Lepik, Daniel Talesnik:Andres Lepik, Daniel Talesnik: Access for All - São Paulo's Architectural Infrastructures/ Park Books, 2019/ Park Books, 2019.
Abstract
Francis Kéré. Radically Simple. Hrsg. Andres Lepik und Ayça Beygo. Hatje Cantz Verlag, 2016.
Abstract