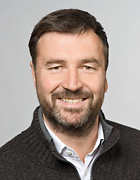 Academic Career and Research Areas
Prof. Nagler's research explores the relationship between design and construction and the direct translation of analytical studies into concrete designs. At its core, his work investigates the material presence of things. It revolves around the issue of "simple construction" in an effort to reduce complexity.
After training as a carpenter, Prof. Nagler studied architecture at the University of Kaiserslautern. Visiting and acting professorships took him to the University of Wuppertal, the Royal Danish Academy of Fine Arts in Copenhagen and the Hochschule für Technik in Stuttgart. Prof. Nagler is a founding member of the Bundesstiftung Baukultur foundation. Since 2010, he has been a member of the Academy of the Arts, Berlin – Architecture section, and the Bavarian Academy of Fine Arts.
Awards
Deutscher Bauherrenpreis for the residential development at the Dantebad in Munich (2018)
German Architecture Prize 2017 for Schmuttertalgymnasium Diedorf (2017)
German Sustainability Award 2016 for Schmuttertalgymnasium Diedorf (2016)
German Timber Construction Award 2015 for the Culture and Congress Forum in Altötting (2015)
BDA Prize Germany, Nike "Composition" for the Tannerhof in Bayrischzell (2013)
Key Publications
Nagler F: "Standpunkt Heftpate". Editorial: DBZ Deutsche BauZeitschrift. 2018; 6: 22.
Nagler F: " Parkplatzüberbauung am Dantebad". Architektur aktuell. 2018; 6: 48-54.
Nagler F, Auer T, Djahanschah S: "DBU BAuband 2: Zukunftsfähiger Schulbau". München: Edition DETAIL, 2017.
Nagler F, Kaufmann H, Djahanschah S: "DBU Bauband 1: Schmuttertal-Gymnasium Diedorf". München: Edition DETAIL, 2016.
Nagler F: "Mein Holz". In: Bauen mit Holz. Wege in die Zukunft. Editors: Kaufmann H, Nerdinger W. München: Prestel, 2012: 207-209.