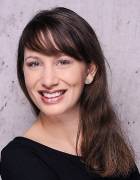 Academic Career and Research Areas
Prof. Pufahl's (*1986) field of research is the area of business process management and process mining. Her main research interests include analyzing and automating resource- and knowledge-intensive business processes using a range of techniques, such as operations research, process mining, simulation, and machine learning. Additionally, she investigates the use of data-aware methods for handling regulations and promoting sustainability in business processes. Her research has practical applications in industries such as healthcare and logistic.
Prof. Pufahl has studied Information Systems at the Berlin School of Economics and Law and the Humboldt Universität zu Berlin. After her doctorate at the Hasso Plattner Institut at the University of Potsdam and research stays in The Netherlands and Austria, she worked as a postdoc at the Technische Universität Berlin. In 2022, she led the software and business engineering research group as an interim professor. Since 2023, she has been at the TUM, Campus Heilbronn (research group Information Systems).
Awards
Best demo award at the International Conference of Business Process Management (with co-authors) (2021)
Runner-up award for the Dissertation Award of the BPM Conference (2018)
Best paper award at the International Conference on Business Information Systems (with co-authors) (2016)
Best student research paper award at the International Enterprise Distributed Object Computing Conference (with co-authors) (2014)
Runner-up best paper award at the Americas Conference of Information Systems (with co-authors) (2011)
Luise Pufahl, Francesca Zerbato, Barbara Weber, Ingo Weber: "BPMN in healthcare: Challenges and best practices". Information Systems. 2022; 107: 102013.
Abstract
Sven Ihde, Luise Pufahl, Maximilian Völker, Asvin Goel, Mathias Weske: "A framework for modeling and executing task-Specific resource allocations in business processes". Springer Computing. 2022; 104(11): 2405-2429.
Abstract
Luise Pufahl, Mathias Weske: Batch activity: enhancing business process modeling and enactment with batch processing. Springer Computing. 2019; 101(12): 1909-1933.
Abstract
Niels Martin, Luise Pufahl, Felix Mannhardt: "Detection of batch activities from event logs." Information Systems. 2021; 95: 101642.
Abstract
Luise Pufahl: "Business Process Model and Notation." In: Prozessmanagement und Process-Mining - Grundlagen. Editor: Ralf Laue, Agnes Koschmider, Dirk Fahland Ort: De Gruyter Studium, De Gruyter 2020: 49-68.
Abstract