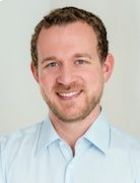 Academic Career and Research Areas
Prof. Grimm (*1985) conducts research in the field of bioinformatics and focuses on the development of statistical and machine learning methods to better understand complex biological systems, their functioning and biochemical properties. He works on methods for detecting genotype-phenotype relationships and capturing phenotypic features from images. A particular focus is on artificial intelligence research to solve problems in the biological sciences and chemistry without specific prior knowledge.
Prof. Grimm studied bioinformatics at the Weihenstephan-Triesdorf University of Applied Sciences (2011), with stays abroad at the University of Cambridge, the European Bioinformatics Institute, UK and the University of New South Wales, Sydney, Australia. He received his PhD from the Max Planck Institute (MPI) for Developmental Biology, the MPI for Intelligent Systems, and the University of Tübingen (2015). After a postdoc at the D-BSSE of ETH Zurich (2016) and a short period in industry, he was appointed as professor of Bioinformatics in 2018.
Awards
Prize for Excellence in Teaching at TUM Campus Straubing (2021)
Prize for Excellence in Teaching at TUM Campus Straubing (2020)
Pirnay, J., Göttl, Q., Burger, J., & Grimm, D. G. (2023). Policy-Based Self-Competition for Planning Problems. In International Conference on Learning Representations (ICLR).
Abstract
John, M., Ankenbrand, M. J., Artmann, C., Freudenthal, J. A., Korte, A., & Grimm, D. G. (2022). Efficient permutation-based genome-wide association studies for normal and skewed phenotypic distributions. Bioinformatics, 38(Supplement_2), ii5-ii12.
Abstract
Genze, N., Ajekwe, R., Güreli, Z., Haselbeck, F., Grieb, M., & Grimm, D. G. (2022). Deep learning-based early weed segmentation using motion blurred UAV images of sorghum fields. Computers and Electronics in Agriculture, 202, 107388.
Abstract
Grimm, D. G., Roqueiro, D., Salomé, P. A., Kleeberger, S., Greshake, B., Zhu, W., ... & Borgwardt, K. M. (2017). easyGWAS: a cloud-based platform for comparing the results of genome-wide association studies. The Plant Cell, 29(1), 5-19.
Abstract
Grimm, D. G., Azencott, C. A., Aicheler, F., Gieraths, U., MacArthur, D. G., Samocha, K. E., ... & Borgwardt, K. M. (2015). The evaluation of tools used to predict the impact of missense variants is hindered by two types of circularity. Human mutation, 36(5), 513-523.
Abstract