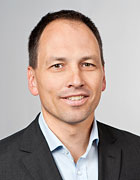 Academic Career and Research Areas
Professor Grunow's research applies analytics to operations planning and to designing production systems and networks. His research interests are in manufacturing and logistics with a focus on the electronics and automotive sector as well as on the process industries, including chemicals, pharmaceuticals, and food.
Professor Grunow studied industrial engineering at TU Berlin, where he earned his PhD on the optimization of electronics assembly lines in 1999. He later conducted research at Degussa AG in Hanau, returning to TU Berlin to complete his postdoctoral teaching qualification (habilitation) in 2005. After several international appointments, he joined TU Denmark, where was head of the Operations Management Department as of 2006. In autumn 2010 he was appointed professor of production and supply chain management at TUM.
He teaches MOOCs on Quality Engineering and Lean with more than 200,000 participants from all over the world. Professor Grunow is head of the German Operation Research Society's Supply Chain Management Section, a co-author of more than 50 publications in leading international research journals, a co-author of a textbook on Advanced Planning Systems as well as an editor of three international research journals.
Awards
Co-principal investigator for a research training group on "Advanced Optimization in the Networked Economy" funded by Deutsche Forschungsgemeinschaft DFG.
Best paper award IISE Transactions: honourable mention (2019)
Innovation in teaching award TUM School of Management (2015)
Key Publications
Stefánsdóttir B, Grunow M, Akkerman R: "Scheduling setups and cleanings: classification and generic modelling approach". European Journal of Operational Research. 2017; 261(3): 849-865.
Abstract
Kriett PO, Grunow M: "Generation of low-dimensional capacity constraints for unrelated parallel machines". IISE Transactions. 2017; 49(12): 1189-1205.
Abstract
Grunow M, Piramuthu S: "RFID in highly perishable food supply networks – remaining shelf life to supplant expiry date?". International Journal of Production Economics. 2013; 146(2): 717-727.
Abstract
Rong A, Akkerman R, Grunow M: "An optimization approach for managing fresh food quality throughout the supply chain". International Journal of Production Economics. 2011; 131(1): 421-429.
Abstract
Akkerman R, Farahani P, Grunow M: "Quality, safety and sustainability in food distribution: A review of quantitative operations management research". OR Spectrum. 2010: 32 (4): 863-904.
Abstract