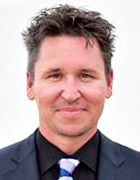 Academic Career and Research Areas
Stephan Herzig (b. 1969) explores the molecular basis of metabolic control with the aim of identifying novel therapeutic options for patients with diabetes and cancer. A particular focus is placed on the long-term complications arising from metabolic dysfunction. Within this research field he serves as the coordinator of the national Helmholtz initiative "Metabolic Dysfunction" and as the co-speaker of CRC 1118 "Reactive metabolites and diabetic late complications".
Herzig completed his PhD in 1999 at the University of Göttingen, Germany. After postdoctoral studies at the Salk Institute, CA, he established an independent junior research group at the German Cancer Research Center (DKFZ) in Heidelberg in 2004. In 2010/2012 he became department head and full professor at DKFZ and the Medical Faculty. Since January 2015 he has been director of the Institute for Diabetes and Cancer at the Helmholtz Center Munich and holds the Chair of Molecular Metabolic Control at TUM. In October 2015, he was also appointed honorary professor at the Medical Faculty of Heidelberg University.
Awards
Research Award, German Liver Foundation (2015)
Reinhardt Koselleck Award, German Research Foundation (DFG) (2012)
Richtzenhain Award for Translational Cancer Research, DKFZ (2010)
Ferdinand-Bertram Award, German Diabetes Society (2007)
Marie Curie Excellence Award, European Union (2005)
Rohm, M, Sommerfeld, A, Strzoda, D, Jones, A, Sijmonsma, T, Rudofsky, G, Wolfrum, C, Sticht, C, Gretz, N, Zeyda, M, Leitner, L, Nawroth, P, Stulnig, T, Berriel Diaz, M, Vegiopoulos, A, and Herzig, S: "Transcriptional co-factor TBLR1 controls lipid mobilization in white adipose tissue". Cell Metab. 2013; 17(21): 575-585.
Abstract
Rose, AJ, Berriel Díaz, M, Reimann, A, Walcher, T, Krones-Herzig, A, Kleyman, A, Tuckermann, JP, Vegiopoulos, A, and Herzig, S: "Molecular control of systemic bile acid homeostasis by the liver glucocorticoid receptor". Cell Metab. 2011; 14(1): 123-130.
Abstract
Vegiopoulos, A, Müller-Decker, K, Chichelnitskiy, E, Schmitt, I, Ostertag, A, Berriel Diaz, M, Rozman, J, Hrabe de Angelis, M, Nüsing, RM, Meyer, C, Wahli, W, Klingenspor, M, and Herzig, S: "COX-2 controls energy homeostasis in mice by de novo recruitment of brown adipocytes". Science. 2010; 328(5982): 1158-1161.
Abstract
Herzig, S, Hedrick, S, Morantte, I, Koo, SH, Galimi, F, and Montminy, M: "CREB controls hepatic lipid metabolism through nuclear hormone receptor PPARgamma". Nature. 2003; 426(6963): 190-193.
Abstract
Herzig, S, Long, F, Jhala, US, Hedrick, S, Quinn, R, Bauer, A, Rudolph, D, Schütz, G, Yoon, C, Puigserver, P, Spiegelman, B, and Montminy, M: "CREB regulates hepatic gluconeogenesis through the coactivator PGC-1." Nature. 2001; 413(6852): 179-183.
Abstract