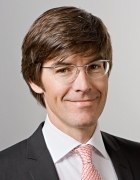 Academic Career and Research Areas
The research topics of Prof. Kehr (*1965) include the effect of goals and unconscious motives, the function of will and self-regulation, fears and their overcoming, as well as the effect of visions and leadership styles on the stimulation of motives.

Prof. Kehr first studied business administration in Munich (LMU) and Montpellier, earned his doctorate at the Institute of Psychology at LMU in 1997 and habilitated there in 2000. Hugo Kehr then went to UC Berkeley as a Humboldt Fellow. He was awarded a Heisenberg fellowship (2002), received calls to Fribourg/Switzerland as well as to the IESE in Barcelona (2003), and held the chair at Macquarie University, Sydney (2004-2006). Since 2006, he has headed the Department of Psychology at the Technical University of Munich. Prof. Kehr has published four monographs and numerous articles on his work in renowned German and international journals. Since 2008, he has been hosting the Munich Symposium on Motivation (MSM) at TUM, a symposium for top international researchers. He is currently Program Director of the Master in Management at the TU Munich.
Awards
Visiting Fellow of Macquarie University, Sydney (2018)
Visiting Fellow of the University of Hawaii, Manoa (HI) (2014)
Visiting Fellow of the University of New South Wales, Sydney (2009)
Highly Commended Award by EmeraldLiteratiNetwork (2008)
Nomination for the Newman Award of the Academy of Management (2003)
Kehr, H. M., Bakaç. C.[shared first authorship], Jais, M., Brunner, D., Voigt, J., & Holzemer, L. (in press). The role of death-anxiety-induced fear of COVID-19 in compliance with and acceptance of government-issued COVID-19 regulations. Frontiers in Psychology.
Abstract
Kehr, H. M., Voigt, J., & Rawolle, M. (2022). Implicit motives as the missing link between visionary leadership, approach and avoidance motivation, and vision pursuit. Organizational Psychology Review, 12(2), 135–161.
Abstract
Rawolle, M., Strasser, A., Schultheiss, O. C., & Kehr, H. M. (2016). The motivating power of visionary images: Effects on motivation, affect, and behavior. Journal of Personality, 85, 769-781.
Abstract
Kehr, H. M. (2004). Integrating motives, goals, and abilities: The compensatory model of work motivation and volition. Academy of Management Review (Special issue: The future of work motivation theories), 29(3), 479-499.
Abstract
Kehr, H. M. (2003). Goal conflicts, attainment of new goals, and well-being among managers. Journal of Occupational Health Psychology, 8(3), 195-208.
Abstract