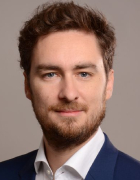 Prof. Ph.D. Philipp Lergetporer
Academic Career and Research Areas
Professor Lergetporer is an empirical economist who conducts policy-relevant research at the intersection of education economics, public economics, and behavioral economics. He is particularly interested in issues related to economic and educational inequality, such as the determinants of inequality, or the effectiveness and political feasibility of various policies to reduce existing inequalities. He pursues an empirical and interdisciplinary research agenda, combining a broad range of econometric methods with a particular focus on experimental research designs.
Professor Lergetporer completed his PhD in economics at the University of Innsbruck in 2014. From 2014 to 2021, he was a postdoctoral researcher at the Ifo Center for the Economics of Education, Ifo Institute Munich. During that time, he was also a visiting scholar at the University of Chicago, Stanford University, and NHH Bergen. In September 2021, he joined TUM School of Management, Campus Heilbronn, as Professor of Economics at the Global Center for Family Enterprise (GCFE).
Awards
Award of the ifo Institute for outstanding third-party research (2018)
Scholarship of the Fritz-Thyssen-Foundation (2016)
Jacobs Foundation: Research grant for the project "Information Kid" (2016)
Grant of the Heinrich Graf Hardegg Foundation (2013)
Minorities' Strategic Response to Discrimination: Experimental Evidence (with Nikoloz Kudashvili), Journal of Public Economics, 208, 104630, 2022.
Abstract
Collective Intertemporal Decisions and Heterogeneity in Groups (with Daniela Glaetzle-Ruetzler and Matthias Sutter), Games and Economic Behavior, 130, 131-147, 2021.
Abstract
Educational Inequality and Public Policy Preferences – Evidence From Representative Survey Experiments (with Katharina Werner and Ludger Woessmann), Journal of Public Economics, 188, 104226, 2020.
Abstract
How Information Affects Support for Education Spending: Evidence from Survey Experiments in Germany and the United States (with Guido Schwerdt, Martin R. West, Ludger Woessmann and Katharina Werner), Journal of Public Economics, 167, 138-157, 2018.
Abstract
Third Party Punishment Increases Cooperation in Children Through (Misaligned) Expectations and Conditional Cooperation (with Silvia Angerer, Daniela Glaetzle-Ruetzler and Matthias Sutter), Proceedings of the National Academy of Sciences of the USA, 111(19), 6916–6921, 2014.
Abstract