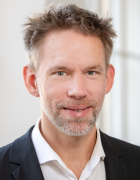 Prof. Dr. Thorsten Pachur
Academic Career and Research Areas
Thorsten Pachur joined TUM as a professor for behavioral research methods in 2022. His research investigates adaptive cognition, that is, how the psychological mechanisms underlying thinking, reasoning and decision making are shaped by the structure of the environment. In his research, Dr. Pachur employs an integrative multi-method approach that includes behavioral experiments, computational modeling, process tracing (e.g., eye tracking), and neuroimaging.
Thorsten Pachur studied psychology at the Free University Berlin and the University of Sussex. He obtained his PhD in psychology from the Free University Berlin in 2006 and his habilitation from the University of Basel in 2012. He has worked as a research scientist at the University of Basel (2006-2012) and as a senior research scientist at the Max Planck Institute for Human Development (2012-2022).
Key Publications
Zilker, V., & Pachur, T. (2022). Nonlinear probability weighting can reflect attentional biases in sequential sampling. Psychological Review, 129(5), 949-975.
Abstract
Krefeld-Schwalb, A., Pachur, T., & Scheibehenne, B. (2022). Structural parameter interdependencies in computational models of cognition. Psychological Review, 129(2), 313–339.
Abstract
Pachur, T., Schulte-Mecklenbeck, M., Murphy, R. O., & Hertwig, R. (2018). Prospect theory reflects selective allocation of attention. Journal of Experimental Psychology: General, 147, 147–169.
Abstract
Pachur, T., Mata, R., & Hertwig, R. (2017). Who dares, who errs? Disentangling cognitive and motivational roots of age differences in decisions under risk. Psychological Science, 28, 504–518.
Abstract
Yechiam, E., Ashby, N. J. S., & Pachur, T. (2017). Who's biased? A meta-analysis of buyer-seller differences in the pricing of lotteries. Psychological Bulletin, 143, 543–563.
Abstract